lectric vehicle leader Tesla Inc recently reported quarterly financial results that saw second quarter deliveries and production up 27% and 25% respectively on a year-over-year basis.
Analysts pointed to the company having no shortage of demand and only being constrained by supply chain issues and its own ability to ramp up production.
The company's demand is seen in a recent used car study as well.
In June, used cars lasted on the market an average of 52.1 days, up from 50.4 days on the market in the month of May.
The study, which analyzed over 224,000 new and used vehicles sold in the month of June, showed that used car prices were up 10.5% in June 2022 on a year-over-year basis at $34,154 per vehicle. The figure was also up slightly from $34,119 in the month of May 2022.
The top-selling used car by lowest time on market was the Tesla Model Y according to the report, lasting an average of 24.9 days on market as of June 2022 and coming with a price of $69,784.
Sponsored Post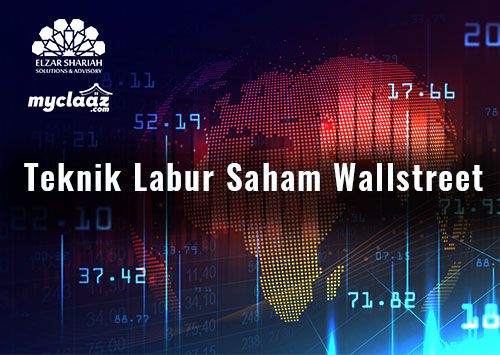 Dapatkan Kursus Teknik Strategi Labur Saham Wall Street USA
Here were the top ten fastest selling used cars in June:
1. Tesla Model Y: 24.9 days, $69,784
2. Toyota Prius Prime: 25.1 days, $31,867
3. Ford Mustang Mach-E: 26.8 days, $60,881
4. Toyota Prius: 27.0 days, $28,029
5. Tesla Model 3: 27.7 days, $52,216
6. Tesla Model X: 28.0 days, $90,089
7. Mazda3 Sedan: 28.8 days, $24,890
8. Kia K5: 28.8 days, $24,890
9. Toyota Highlander Hybrid: 32.3 days, $45,521
10. Honda Acura ILX: 32.6 days, $26,182
Why It's Important: Along with the list featuring three Tesla electric vehicles, it also features other popular electric vehicle models from the likes of Ford Motor Company and Toyota Motor Corporation
Tesla not only ranked first on the list, but saw the resale price of used Model Y vehicles top the listing price for the vehicle. A new Tesla Model Y AWD Long Range is $65,990 and the performance model is $69,990.
One big factor likely contributing to strong resale times and prices of the Model Y is the estimated delivery date. The Long Range AWD Model Y has an estimated delivery timeline of January to April 2023. The Performance Model has an estimated delivery timeline of August to October 2022.
Given the long wait for new models, used sales for the Model Y could continue to see strong resale prices and fewer days on the market.
The Tesla Model Y ranked 19th in sales for all vehicle models in 2021. Popular Twitter account Sawyer Merritt argued the Model Y could outsell the Model 3 by the end of 2022. The Model 3 ranked ninth in 2021 with 508,000 units sold.
TSLA Price Action: Tesla shares were down 1% to $805.30 on Monday.
source: Shariahscreener.com